We are your source for privacy from Stralsund
The regulations for companies in the field of privacy according to the
European DS-GVOs
will be significantly tightened on 25 May 2018 and undergo major changes. Thus, extensive documentation, information and deletion obligations are active for almost all companies. For companies where at least 10 employees are constantly involved in the automated processing of personal data (some even fewer), a data protection officer is required. It can be assumed that significant adjustments may also be necessary in your company. That's why we are happy to help you to make your data protection DS-GVO compliant.
We offer to implement a legally compliant privacy policy:
The initial data protection consultation already takes place in a first meeting. We get to know your company and can clarify basic questions about the type and extent of required measures. In addition, we can discuss ways to protect your privacy in the future.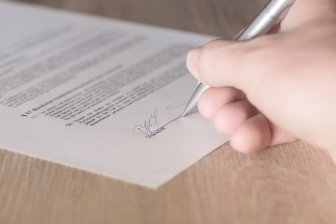 To develop a comprehensive catalog of measures, we carry out an audit in your company, in which all procedures related to personal data are recorded and evaluated. You will then receive a report on the current status of your company and a catalog of measures, after the implementation of which you are fundamentally on the safe side, not only in the event of a check. Rather, you can market the increased security to your customers as an advantage.
Afterwards you can decide whether we accompany you further with an occasional privacy advice or if you order us as your external data protection officer.
External data protection officer
A data protection officer must every company / authority o. a. call, if
the core activity of the controller or processor is the extensive processing of specific categories of data in accordance with Article 9 or of personal data relating to criminal convictions and offenses referred to in Article 10.
Art. 37 GDPR para 1 (c)
After the audit, we can be appointed as external data protection officer. This includes our willingness to respond promptly to your inquiries on weekdays should any questions or requirements arise.
An important part of our work is the awareness of your employees regarding data protection and safety requirements and challenges. These training courses can be flexibly and modularly agreed for the respective number of employees.
One focus of the fully implemented European GDPR is the implementation of technical and organizational measures for the protection of personal data. Above all, you benefit from our advice in terms of practical solutions through years of experience in the field of technical implementation, regardless of whether cloud, server or client systems. In particular, we are familiar with Linux and open source systems. More about privacy advice here.